MartinTelecom's Pet Simulator 1988
A downloadable game for Windows
Hello, and welcome to the world of Virtual Pets!
MartinTelecoms is proud to announce, after a long history of internet service providing, that we our releasing our first piece of Software!
Pet Simulator™ is a simulation or ("video game") that allows you to fulfill your lifelong dream of owning a pet, but with a fraction of the responsibility required! Plus, it's one of the easiest things in the world to do! Just type "HELP" at any given time for a list of commands, so there's no need to be HITting the instruction books! And with this software, what you see is what you get; there's no hidden content of any description within the game!

(note: may be actual hidden content. please follow the instructions provided. MartinTelecoms (a subsidiary of MD Wade Corp.) is not responsible for harm or destruction of any people, objects, or animals.)
Thanks, and have fun!


Download
Click download now to get access to the following files:
MartinTelecom's Pet Simulator 1988
4 MB
MTPS Source (GameMaker Studio 1.4.1772)
14 MB
Comments
Log in with itch.io to leave a comment.
Looks quite promising, but crashes after first few screens from a code error.
That's really strange -- not sure why that would happen.
If you'd like to give the web version a go, it's available here and should (?) work fine.
The web version works very well, I enjoyed playing it!
I could send the details of the code error I received while playing the downloadable version, if you'd like.
Sure thing! I haven't looked at this project in ages but I can try to fix it
This is the message I get shortly after the "CREATED FOR 'Rousr's Virtual Pet Jam'!" screen is displayed.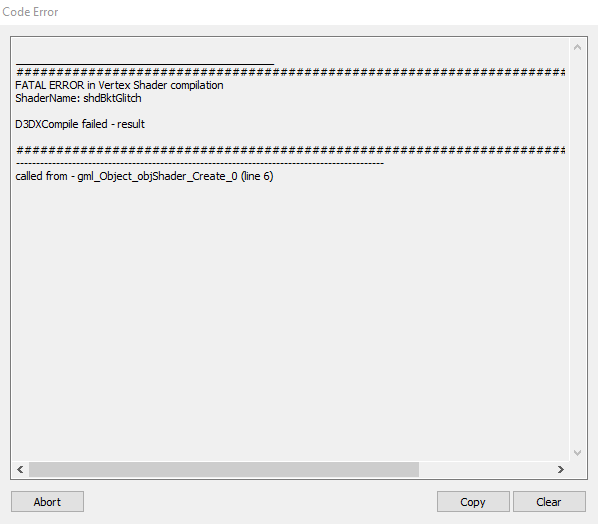 Ah - you need to install DirectX!